Healthcare Compliance Inc. ® came to be, in 2010, as a direct result of the Patient Protection and Affordable Care Act (PPACA). Now it is simply referred to as the Affordable Care Act (ACA), and, of course, by the more politically charged term, Obamacare.
When reliable information on the ACA was difficult to find, our founder, Janet Mlynar, decided to read the law. Originally 2,407 pages, it has expanded, in the last 5 years to nearly 50,000 pages. In early 2012, the company was incorporated under the name Healthcare Compliance Inc. The name was chosen specifically to address the major components of the ACA: healthcare and compliance.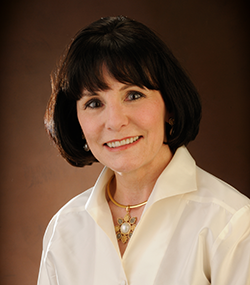 JANET MLYNAR – MBA, CFP®
ACA Expert
Referred to as a thought leader on the Affordable Care Act, Janet Mlynar, MBA, CFP®, has applied 34 years of experience, education and training to the comprehension and communication of the very lengthy and complex piece of legislation known as the Affordable Care Act (ACA). Based on her extensive research of the ACA, combined with a professional career spent in the insurance industry and securities industry, Janet is uniquely qualified as an ACA expert. She is a dynamic speaker, able to hold the attention of an audience, even on a subject as technically challenging as health care.
Experience
Janet's years of experience as a business owner, working in the fields of health insurance and financial planning, have yielded some interesting opportunities. Janet's connection to the legal community, along with her expertise on the ACA, allows her to consult, strategize and provide expert testimony to the legal community on ACA related matters that may be challenged in the court system. In addition, her speaking experience makes her an ideal expert witness.
HCI Team
The driving force behind HCI is its people, their passion and their enthusiasm. Knowing the diversity of viewpoints surrounding a very controversial law, the mission of HCI is to provide business owners and employers with step-by-step assistance to make sense of, successfully navigate, and adapt quickly to their new responsibilities under the Affordable Care Act (ACA).
HCI is supported by a number of outside consultants, some of whom have been with us since 2010. As our company grows, our support team of consultants expands with us. Our consultants have superb sales skills, have access to the business community by industry or association (lawyers, agents, chambers, etc.)
HCI Partners
HCI has developed partnerships with many business related groups, organizations and associations. We rely on these relationships to expand our reach in the business community. Any group whose members are owners of businesses can't ignore the impact of the Affordable Care Act on businesses, both large and small.