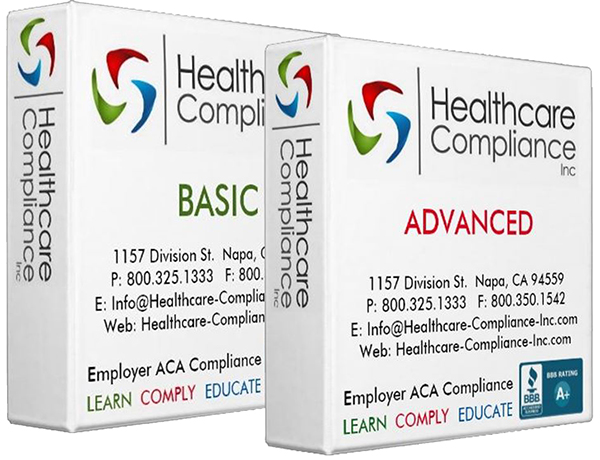 The Complete Employer ACA Compliance Manual
What's In It & How to Use It
On October 17, 2013, Healthcare Compliance Inc. launched The Complete Employer ACA Compliance Manual. It is a reference guide, specifically designed with the business owner/employer in mind. It belongs alongside your OSHA binder and your ERISA compliance documents. It is a system that organizes the ACA into bite -sized pieces and hand-carries the business owner/employer through the process of: learning, complying, educating and documenting. It is a subscription, due to the ever changing aspect of the law which will continue to evolve for years to come.
WHATS INCLUDED WITH YOUR PURCHASE – Refer to ERguide Subscription and Flow Chart. The ACA is not expected to be fully implemented until 2018:
HCI Membership – Exclusive Login
Webinar Series – ACA Education and Tutorials on How to Use the Manual (Monthly Calendars)
Workshop Series –Live or On Demand education on ACA topics presented by ACA experts (Monthly Calendars)
Legislative Update – Includes recent changes, additions and deletions to the ACA (Email Communications)
Periodic ACA Newsletters & Bulletins for Employers (Email Communications)
Email Call Center: Info@Healthcare-Compliance-Inc.com – You ask, We answer, 24 hour turn around
QUICK VIEW – Printed on gray paper, the quick view/abridged section contain just what the title suggests, a quick view. This is an abridged version of the law and the perfect starting place for Employers to begin their
ACA education. Included in the Abridged/Quick View:
Master Checklist –A tool HCI developed for businesses to remind them about their compliance obligations
ACA Timeline – 2010-2018
Regulatory Notification and Reporting Requirements
Forms – Includes forms and notices organized by specific provision
Glossary
LEARN Tab – Printed on green paper, learn section contains those items specific to insurance policy provision, types of insurance and state exchanges
COMPLY Tab – Printed on red paper, comply section is divided into Basic and Advanced.
COMPLY (Basic) is for companies with < 50 full-time employees and contains the compliance provisions specific to the small employer
COMPLY (Advanced) is for companies with ≥ 50 FT and FTE employees and contains the compliance provision specific to the large employer.
EDUCATE Tab – Printed on blue paper, educate section addresses employee education, communication, compliance, including ERISA, and documentation.
YOUR STATE Tab – Printed on gray paper, your state addresses the level of participation by your state government particularly as it relates to the ACA Exchange provision and the accessibility of qualified health plans to individuals.
Within the tabs identified above, each provision of the ACA law, is organized in a similar fashion: Flow Chart, Legislative Updates, Summary, FAQ, Forms, Rules & Regulations. Depending on your need to know, The Complete Employer ACA Compliance Manual can give you just a little bit of information or a whole lot. The
Quick View/Abridged section and Flow Charts, in many cases, will be enough information to guide you. For those who seek more information, the Summary and FAQ (on each provision) will take your knowledge to a higher level. For those who need more technical information, inquire about the "HCI Rules and Regulations CD". The CD contains the actual law as written by the legislative branch and other federal (or state) agencies or departments.